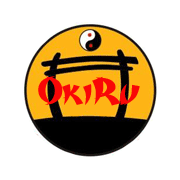 OkiRu Martial Arts

The BEST Fitting Kids Gi Hands Down!
©2018 www.okirumartialarts.com - OkiRu Martial Arts Uniforms - Guelph, Ontario, Canada (519) 994-0725

Feel free to call us or
send a message using the form below
We will get back to you promptly!

BETTER Uniforms! BETTER Quality! BETTER Fit! Same Price!
OkiRu Martial Arts is a division of Sanshin Martial Arts
To view our Sanshin Martial Arts website click:






To view our Bushido Kids website click: